Post by RusskyHoya on Oct 27, 2017 21:29:20 GMT -5

Our football peers remain the pioneer league teams. Does the following article sound familiar:
www.collegesportsmadness.com/article/13356
The problem is the institution. Leadership has failed to identify a strategic vision of what the program should be or make any sort of long term commitment. This post is debating issues that were being debated 20 years ago and no clearer picture exists. The President has stated the wish to follow the ivy model, but Ivy League schools have made a commitment to providing the economic ability for all students to attend - Georgetown has not. It's a little disengenous for him to make that comparison.
Lordt. I wasn't sure where to start with this thread, but many thanks to
dundermifflinhoya
for providing the perfect jumping off point for me.
I've been a fan of football for much longer than a fan of strategy, but as someone who now spends a fair amount of time on both (the former as a fan, the latter as a practitioner), it's exciting to see them in the same place! And I mean real strategy, not the kind that is imagined in overwrought war metaphors as applied to sports.
What makes the case of Georgetown football particularly challenging is just that idea of "strategic vision." In most enterprises, the vision of success - the idealized to-be state - is more or less shared by most of the key stakeholders. The particulars may vary, but people generally agree on where they would like to go. The devil, then, is in the details of execution and identifying what is the best path to get there. That's typically where most disagreements lie.
Here, the problem is actually not that there is no strategic vision or commitment to it. If anything, we've stuck to the current path for quite awhile. But what that path is, and where it is supposed to lead, has not been well-articulated, especially not publicly. So, once more, with feeling:
Georgetown athletics is understood to generally operate according to a three-tier framework:
1. Teams that are competitive nationally - it is realistic for them to compete at the highest levels
2. Teams that are competitive regionally - it is realistic for them to be one of the top programs in the region (this is largely a holdover from the ECAC days and the era when sports were more regionalized, but it is still applicable to things like rowing, golf/tennis to some extent, and the particularly weird case of track & field, which is nationally elite in some areas but non-competitive in others in a way that makes true national competitiveness impossible)
3. Teams that are competitive in the conference - it is realistic for them to compete in their conference
The (realistic) vision of success can be derived from what tier they are in. For the most part, the tiers track with scholarships and other types of funding.
Looked at through this lens, the problem is immediately apparent: Georgetown football is not even competitive in its conference, and at this point, it structurally cannot be, short of a tremendous boost in general student financial aid that makes a need-based packaged from Georgetown more attractive than a scholarship to Holy Cross or Lafayette.
So why do we have a football program, if they're not in it to win it (at whatever level "it" may be)? The answer is that the football program is a college tradition, one we share with our peer schools, real and aspirational. It's the sort of thing that schools like ours have, it keeps the old (and donating) alums connected, it gives you something to center all the homecoming festivities around. Hell, even Williams, Amherst, MIT, and Hopkins have teams! It's an old timey tradition in a part of the country that has ceded dominance to other parts of the country, meaning that it can be managed as an old timey tradition and not too much more. Sure, the team isn't competitive... but the average student/alum has so little invested in them that it hardly matters. For the many years that Columbia football was so bad it became a twisted point of pride, how many people did it actually turn off of the school? A dozen?
We can't pull off the Ivy model as effectively as they can from a financial perspective - although there's significant variation in resources among the Eight, and on-field performance doesn't always track exactly. But that is indeed the inspiration and the aspiration, however distant. Which means...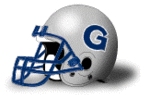 ...not only is the above true, but its converse is also true. If the Ivies dropped football, we'd probably make a show of forming a working group to study the matter, but the writing would be on the wall. Once the tradition stops benefiting the brand and starts harming it...well, as much as universities love traditions, they haven't survived for centuries without learning how to evolve.
In sum: we do have a strategic vision, ladies and gentlemen. I've laid it out. It ain't new. It shouldn't surprise anyone. The problem is that it's an utterly uninspiring one. It's not the sort of thing that gets you pumped up before a game or gets you to sign on the dotted line when you're weighing your options. It's not an impossible vision to sell, when packaged as part of the larger value proposition. If you can sell West Point football, you can sell football practically anywhere. But it requires a level of transparency - and, dare I say, honesty - that we've never been able to stomach.
So, now that we know what the vision is - how do you envision it being best realized? I don't have anything better than DFW's Ivy Light model, not least because it hews closest to the actual vision from on top.