Post by RusskyHoya on Oct 29, 2017 11:51:20 GMT -5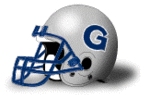 The project was supposed to have started July 2017 and last one year. We're realistically not going to see this until the 2019 season at the earliest, so why won't they admit to it?
Heh, I mean, it's a minor miracle they even posted that 'Summer Update.' After an initial stretch of activity around the development of the new campus plan, my understanding is that the planning crew lost a key staffer (maybe it was Jamie Scott?) who was in charge of all that comms stuff, and updates have been few and far between since then.
Anyway, without any real inside knowledge, here's what I think happened. Robin Morey has often talked about the game of musical chairs that is facilities planning at Georgetown, since most spaces are so thoroughly (over)subscribed that taking any one offline for any period of time requires making extensive arrangements to find alternate space. He has made that exact point a few times in reference to the MSF, which sees extremely heavy use - so much so that the field had to be replaced years before its standard lifespan. Even with the latest MSF plans looking not especially grandiose, it's still not something you could wedge in between the end of lacrosse season and the beginning of the following school year. Sure, you can make the football and field hockey teams go on the road, but MSF also sees extensive use by student clubs. While varsity athletes will ultimately follow orders and practice/play where they're told, club athletes and other 'regular' students have been ever more
aggrieved
and
vocal
over the past few years about the dearth of field space. That dynamic has been exacerbated by the fencing off of Kehoe Field.
I think it dawned on administrators that having both the MSF and Kehoe Field unavailable for any part of the school year would generate a huge amount of resentment from students. That was undoubtedly a key consideration in the decision to
reverse course and commit to a temporary renovation of Kehoe
, which will be "completed by the spring or summer of 2019 and cost about $5 to $10 million."
So the open question is: would the University choose to wait until Kehoe is back online - all the way into 2019 - before turning MSF into a construction zone? Or is the commitment to renovating Kehoe meant to be enough of a bone thrown students' way that they will accept the temporary inconvenience of going without any on-campus field space for some time? If I had to guess, I'd say it's the latter, but regardless, I do think the Kehoe situation at least partially explains why we've yet to see "shovels in ground" for the new Cooper Field.